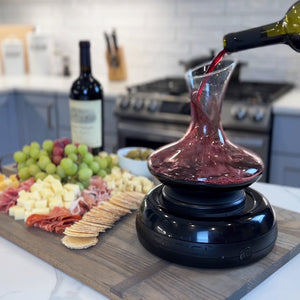 Aerisi Wine Aerating System with Decanter
Sale price Price $99.99 Regular price $149.99 Unit price / per
Your wine just got a lot better.
Any expert will tell you that the most effective way to make your wine sing is to add air. That doesn't mean just popping the cork and letting it sit, or even swirling here and there before sips.
Rather, gentle, deliberate aeration will do just what years-long ageing in well-appointed wine cellars does – add oxygen to bring out the good stuff and evaporate what you don't want to stick around when you take a drink.
What you're left with are smoother, rounder flavors, less of the acidity and tannins, and more of what made you love wine in the first place. 
Aerisi treats your favorite wines with care, circulating the oxygen it needs to breathe fully and soften astringent tannins, all in five minutes and with one simple touch of a button. It's like having a sommelier's expert hand-swirl available, wherever you are, whenever you are ready to pop that precisely aged cork.
Shop Now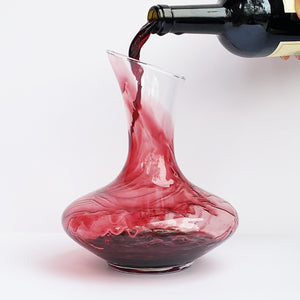 Glass Decanter - Add an Extra One to Keep the Wine Flowing
Sale price Price $29.99 Regular price Unit price / per